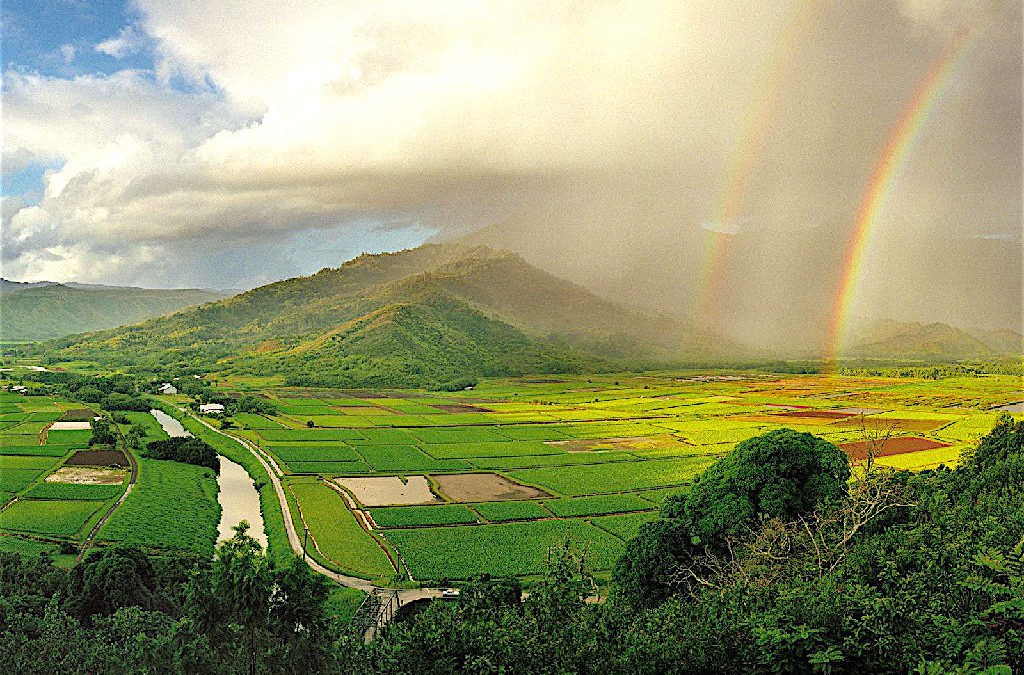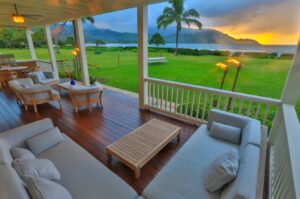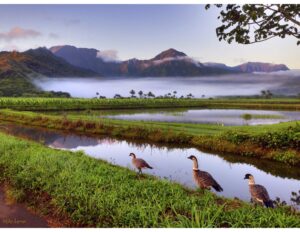 Although his pictures adorn large canvases in his office in Hanalei and smaller versions are for sale on tours of the nearby taro farm, it doesn't seem like Kauai jack-of-all-trades Mike Lyons actually has time to take photos.
The former property manager of the largest home on the Garden Island—one rented by Jennifer Aniston, Matt Damon, and Hollywood executives, among others—and a frequent liaison with movie crews, Lyons has long been Kauai's go-to guy for exclusive experiences that draw on his island heritage and wide-ranging work history.
His father, grandparents and great-grandmother, a Native Hawaiian, are from Kauai; Lyons was born on Oahu, graduated from Punahou (a year ahead of President Obama) and returned to Kauai 10 years ago. Along the way he became a certified lomilomi masseur, worked as an emergency medical technician and firefighter for Maui County, served as a lifeguard on Oahu, assisted Roy Yamaguchi in opening his first three restaurants in the islands, and helped launch SpaBar in San Francisco. Since moving back to Kauai, Lyons has taught surfing, led zipline tours, acted as first mate on a Na Pali cruise, and worked in guest services, along with facilitating production of movies such as "Just Go With It" and "Pirates of the Caribbean."
Two years ago, he opened his own concierge business "to kokua (help) and kahiau (offer selfless generosity to) guests wanting hands on safe and fun adventures here with me as their guide," Lyons said. An avid outdoorsman, Lyons leads hikes and camps, surfs and snorkels with guests in his favorite, often hidden places; he also arranges catering from a network of personal chefs and coordinates private sessions of yoga and Pilates with local experts. After so many clients asked him for help finding beachfront cottages and hideaways, he also got his real estate license — "only to rent, not to sell the 'āina," noted Lyons, who also only works with properties licensed as vacation rentals.
Kauai Style is the name of both his vacation rental and concierge services company, based out of the Kauai Tropical Properties office in Hanalei. It's not far from the taro patches of Hanalei Valley, where some of his most striking photos have been taken, including one from last November that features three of Hawaii's state bird, the endangered nene, in wetlands that mirror the fog and green mountains above.